Puppy Pricing & Reservation Options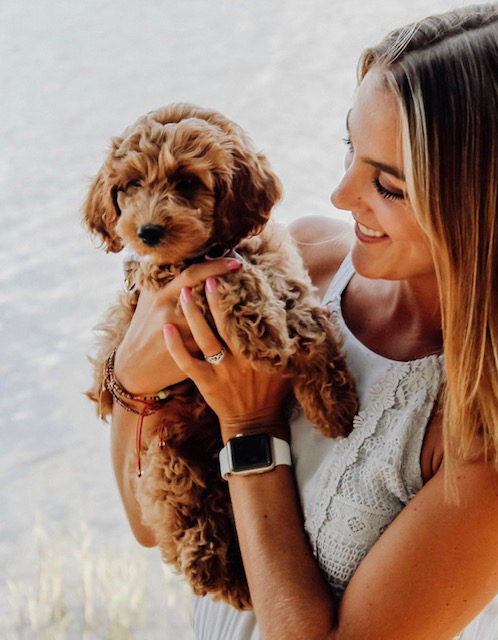 Remember the old saying, 'Money can't buy happiness'? Overall, that may be true, but our puppy pricing guarantees it certainly can buy a waggly, bouncy, cuddly little bundle of love. Whichever puppy you choose, be sure that she's the healthiest, smartest, most sociable little sweetheart that we can raise.
Okay, but what makes our puppies worth the investment we ask from you? Simply, we put a lot of our own funds, plus time, effort and love into them.
Each parent dog is health tested for general wellness, coat type and genetic characteristics. We provide a 2-year warranty for genetic health. Also, when the puppies are 3 days old we begin a program of Early Neurological Stimulation (ENS) to give them the best start possible for growing up as a well-adjusted companion. Raw feeding using the Prey Model Raw Diet Feeding Plan means that our parent dogs are trim and energetic. Your puppy will be weaned from mama's milk to the same raw diet, and we will provide guidance on how to order it for yourself when she goes home with you. You can even consult with your local butcher to get your puppy's raw, natural diet closer to where you live, so it's as fresh as possible.