Introducing The CavaDoodle Breed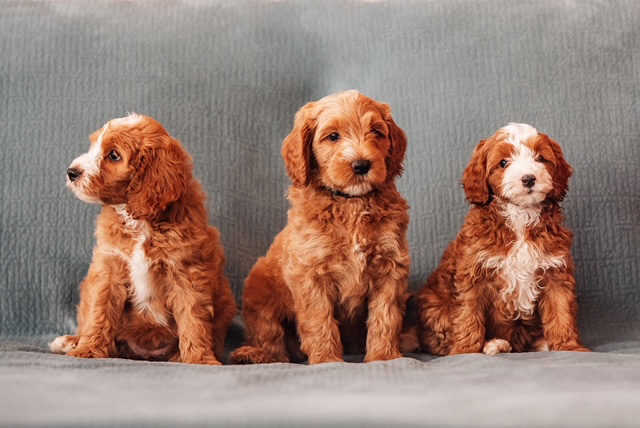 A CavaDoodle has one mission in life: Simply be adorable. And they are! Gentle and sweet tempered, they are wonderful companions for quiet cuddling, a hike, or a romp in the park. Perfect for the whole family!
Our goal in breeding the CavaDoodle is to create an easy going, medium energy, minimal shedding, intelligent dog you'll love to welcome into your home. CavaDoodles are generally a better choice than a Cavapoo if you have small children. CavaDoodles want to be with their human family and are eager to please. They will thrive in your home with lots of love and consistency.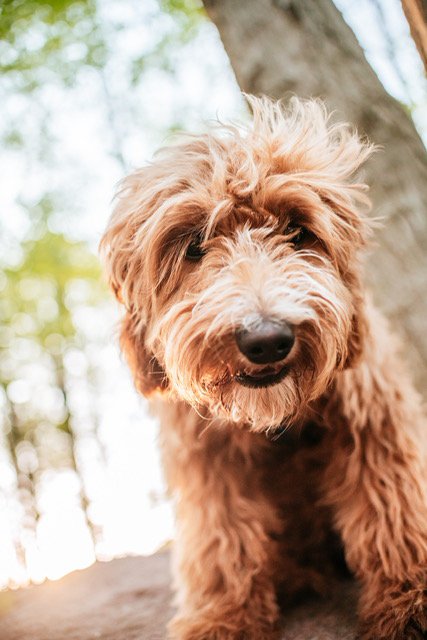 What is a CavaDoodle?
The CavaDoodle is a blend of a Cavalier King Charles Spaniel, Poodle, and a dash of Labrador Retriever. Maple Hill Doodles is one of a select few breeders in the U.S who breed CavaDoodles. When bred responsibly, this combination of three breeds helps to produce a healthier dog than its purebred ancestors.
Don't be confused by different names for the breed, though. The CavaDoodle is distinct from a Cavapoo, which is sometimes called a Cavoodle. Then, to be even more confusing, the Cavapoo/Cavoodle breed can be called a Cavadoodle as well. We figure that making the names interchangeable is a simple mistake of terminology. What makes our CavaDoodles unique is the addition of the Labrador. Not only does that gene pool add size, but also it makes for a family friendly temperament.
A CavaDoodle will resemble an Australian Labradoodle (different from a simple Labradoodle) in size and overall appearance. They are loyal and loving, a medium size dog, with little shedding, and allergy friendly. Keep up with brushing and grooming, though. Here's an excellent source for the right way to use a slicker brush. Do your line brushing gently, every day, and your puppy's coat will be healthy and gorgeous.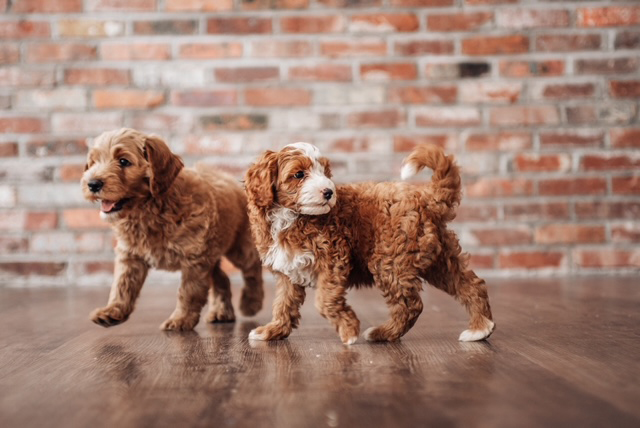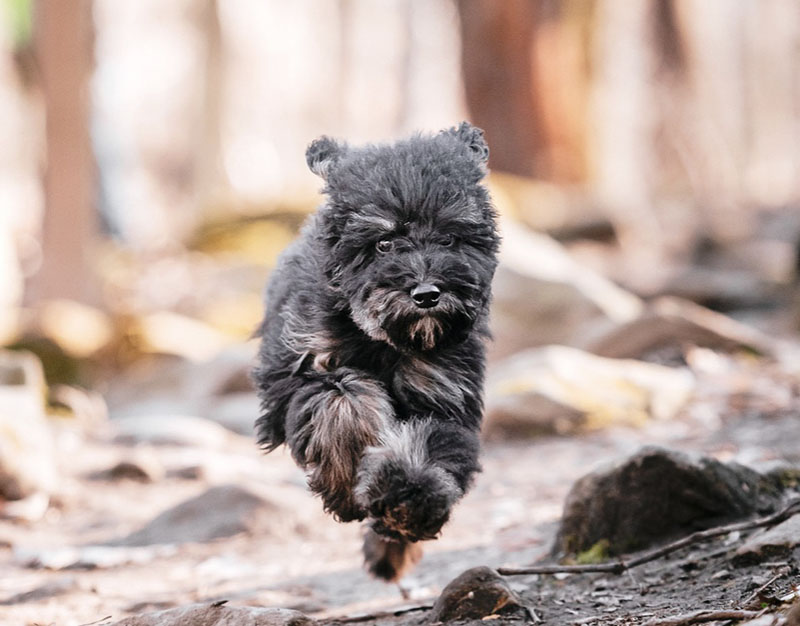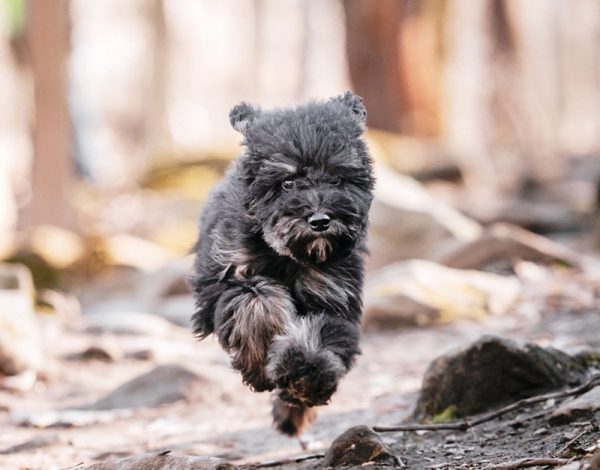 CavaDoodle Puppies Family Raised
Our CavaDoodle puppies are part of the family from day one. We raise all puppies in our loving home and safe environment. So, they're used to being around an active household. And they'll transition to their forever homes easier than if we raised them in the kennel environment.
We begin their training at 3 days old with Early Neurological Stimulation (ENS). That's a fancy term for gently introducing them to different noises and situations they will experience in their lives. This is followed up with enrichment and further desensitization. Your puppy will be even tempered and better able to deal with new and unexpected situations, as they grow and into adulthood.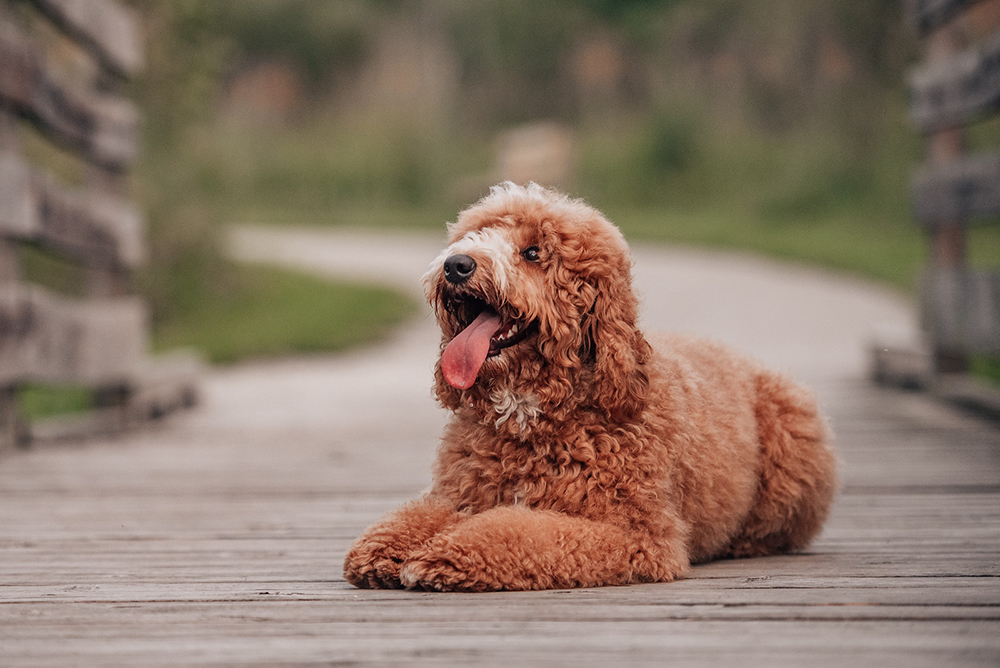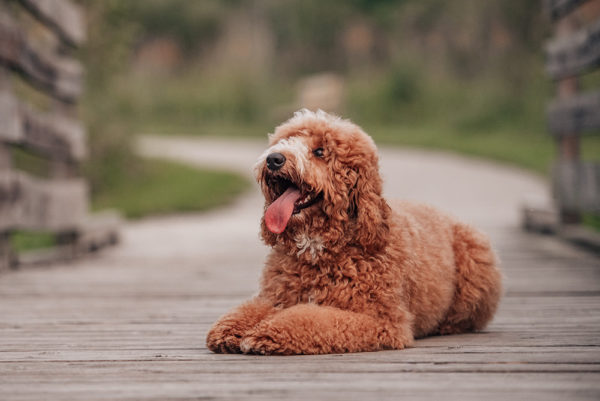 Adopting a CavaDoodle
Contact us using the form below, if you are looking for CavaDoodles in Ohio. We can help you learn more about this breed, our breeding philosophy, and puppy choices. Our puppies are only placed with families who are committed to providing a forever home for their new companion. If you share our commitment, then you're ready to experience the joy of adding a CavaDoodle puppy to your life!
FAQs on Adopting a CavaDoodle Puppy
If you have never raised a CavaDoodle puppy, here are a few helpful answers to some of the most frequently asked questions.
Are CavaDoodles hypoallergenic?
The answer is yes, but… Hypoallergenic means – they are less likely to affect allergies. Be aware this doesn't mean that they are allergy free. If you are very sensitive, any breed of dog may affect your allergies.
How big do CavaDoodles get?
They can range from 20 to 35 pounds in weight , depending on the sizes of the parents. So, they're medium size. We occasionally may have a larger or smaller puppy in a litter outside of this size range.
Do CavaDoodles shed?
They are considered non-shedding dogs. This means there is minimal shedding of fur. Keep up with proper grooming and you should have few issues.
Do CavaDoodles have low maintenance coat?
The short answer is no. Low shedding, allergy friendly breeds generally need grooming on the same schedule as a poodle, every 6-8 weeks. The upside side is they won't cover your furniture, clothes and floor in fur. More time grooming but less time cleaning!
What is a CavaDoodle's lifespan?
10 to 15 years is the average lifespan for a medium-size dog, including the CavaDoodle. With a proper raw food diet, and minimal chemicals, quality of life and years can be extended.
What is the temperament of a CavaDoodle?
Our goal is to breed for the friendliness of a Doodle, with the Cavalier adding a calm and sweet nature.
Are CavaDoodles good with children?
As with most dogs, as long as children are properly supervised and taught to be gentle, CavaDoodles are wonderful family pets. We also suggest all families with small children work with a positive reinforcement trainer soon after your new puppy arrives.
Are CavaDoodles suitable for service work?
Our first goal in breeding is to produce a companion pet. Although they are not ideal for service work or ENS duties, they would be perfect for therapy visits to hospitals and nursing homes.

Have you heard about our guardian program?
Our guardian program is the term we use when a family has one of our amazing breeding dogs living in their home full time. The dog is placed with the guardian home at no initial cost for you and stays with you for the majority of her life, except for when she is being bred, or having and whelping puppies.
For more info, click on the adorable photo!
For information on our CavaDoodle puppies for sale, or any upcoming litters, please contact us using the form below. For other questions, check the FAQ section, listed below.