Raised In Home
Why choose us? We raise our puppies in our home, not in kennels or separate buildings. Our puppies are part of a family from day one, get constant love and attention, and will be used to the smells, sounds, and regular activities that happen in a home.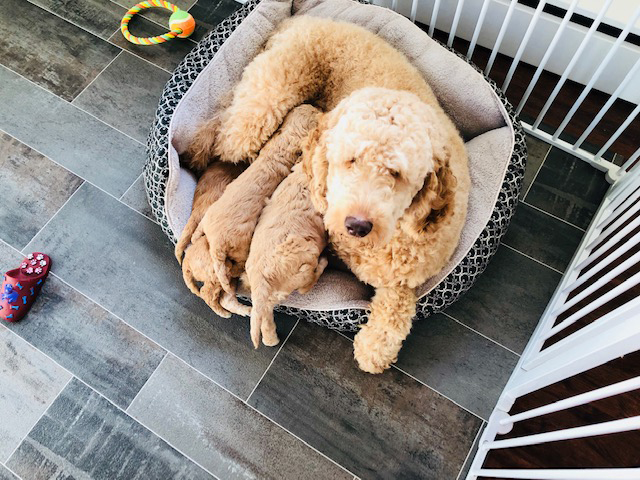 ENS Program
In addition to the basic happenings of a home, we use Early Neurological Stimulation protocols to work on brain development, enrichment and early socialization. These protocols help produce confident puppies that will turn into well-adjusted adults who adapt easily to change.

Genetic Testing
Our dogs have complete genetic testing and OFA/PennHip. While this doesn't guarantee that nothing will ever go wrong with your dog's health, it allows us to avoid passing on known preventable diseases. Our objective is to produce healthy puppies, and this is a great start to doing so.

Coat Type Testing
In addition to health testing, we test each of our parent dogs for coat type and shedding. There is no guessing game when it comes to what type of coats our puppies will have. Testing allows us to produce dogs who shed minimally, and less likely to cause allergies.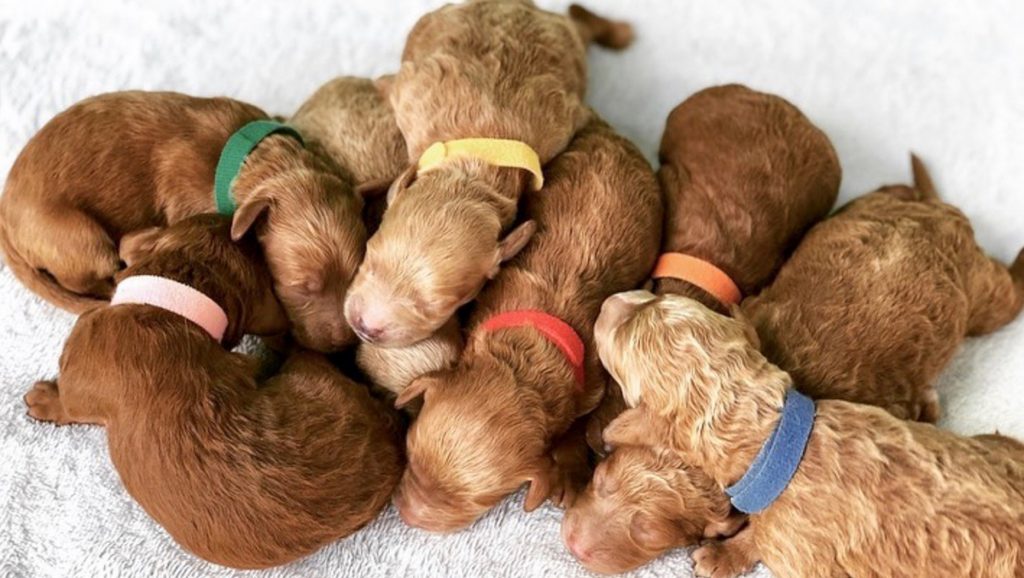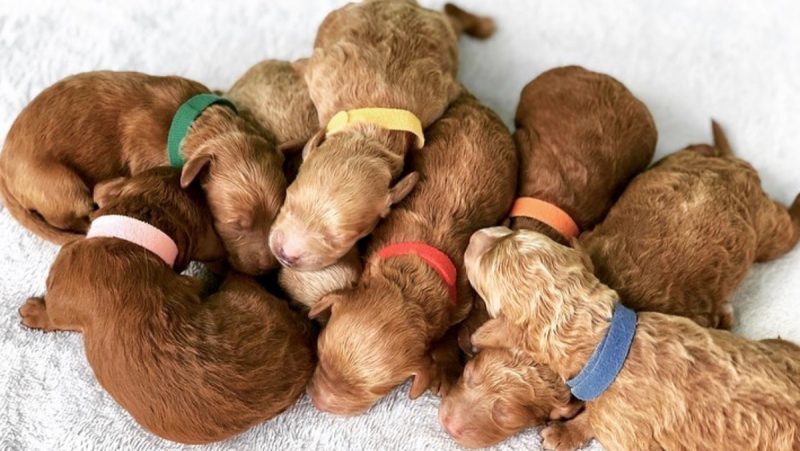 20 Years Experience
We have nearly two decades of breeding experience. In the past 20 years, we have only bred poodles and doodles. Our hearts are with these breeds, and we are devoted to producing happy, healthy, family-friendly dogs who are also allergy-friendly.

Weekly Updates
We keep our families updated. Look for new posts of pictures and/or videos at least once a week. Be a part of your puppy's growth before he/she even joins your home.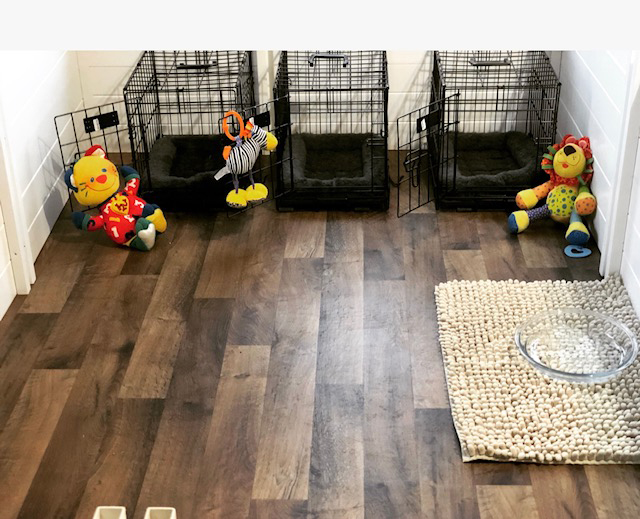 Crate Exposure
Before your puppy goes home, he/she is exposed to crates. We leave the crate in the puppy enclosure with the door open, so puppies are free to come and go as they please, plus short periods with the door shut. They aren't 100% crate trained when they leave, but they have a great introduction to the process. We do this in hopes of making the transition to your home easier for you and your puppy.

2 Year Genetic Health Warranty
We stand behind our puppies! Here at Maple Hill Doodles, we understand purchasing a puppy is a big decision, especially with all the health issues that can arise. To help put your mind at ease, all puppies are sold with a 2 year genetic health warranty.

We Can Deliver!
Safe delivery anywhere in the U.S. We can help you connect with flight nannies, who will fly in cabin with your new puppy. We don't ship your puppy as cargo, and the flight nannies won't let your little one out of their sight. This keeps your puppy as secure as possible while he/she is on the way to you!

Natural Rearing
We believe in natural rearing as much as possible. Our puppies are weaned on a species appropriate raw diet, dewormed only when needed, and trained using positive reinforcement. In an effort to reduce the amount of harmful chemicals and toxins our puppies are exposed to, we avoid neurotoxin repellents, and immunize through controlled exposure.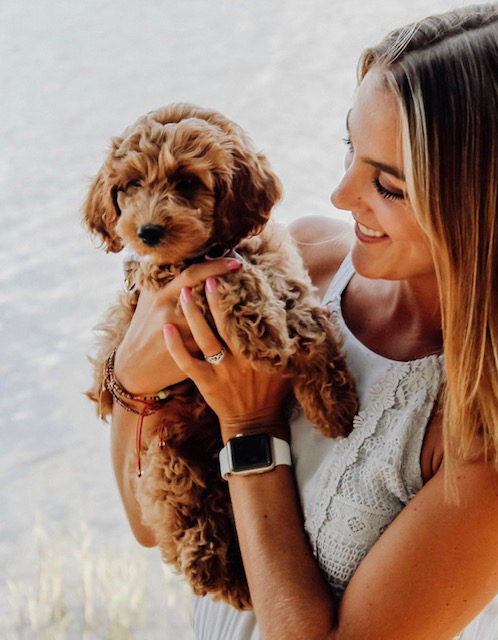 Our Happy Families
Check out what our puppy families think of our puppies that we have placed with them, and their Maple Hill experience! We are proud to provide life-time support to all of our puppy buyers.