CAVAPOO PUPPY AVAILABILITY
JACK + LOLA
Proud Parents
F1B Cavapoos from Jack and Lola. Born September 13th, 2023 and ready November 8th 2023. This Mom and Dad always produce puppies of interesting colors, and these babies are such cute examples!
From Jack's signature reddest red to Lola's phantom/phantom abstract to blackest black, low shedding, allergy friendly fleece coats. Size estimated from 10 to 20lb. Just right for couch time, but they will also love a good romp!
If you already have an approved application, you can make your choice as soon as we give the word. We don't keep a wait list, so it's first come, first served. But if you haven't completed your puppy application, be mindful that submitting it doesn't guarantee approval.
Still, the process starts with the application! We'll contact you if you're approved.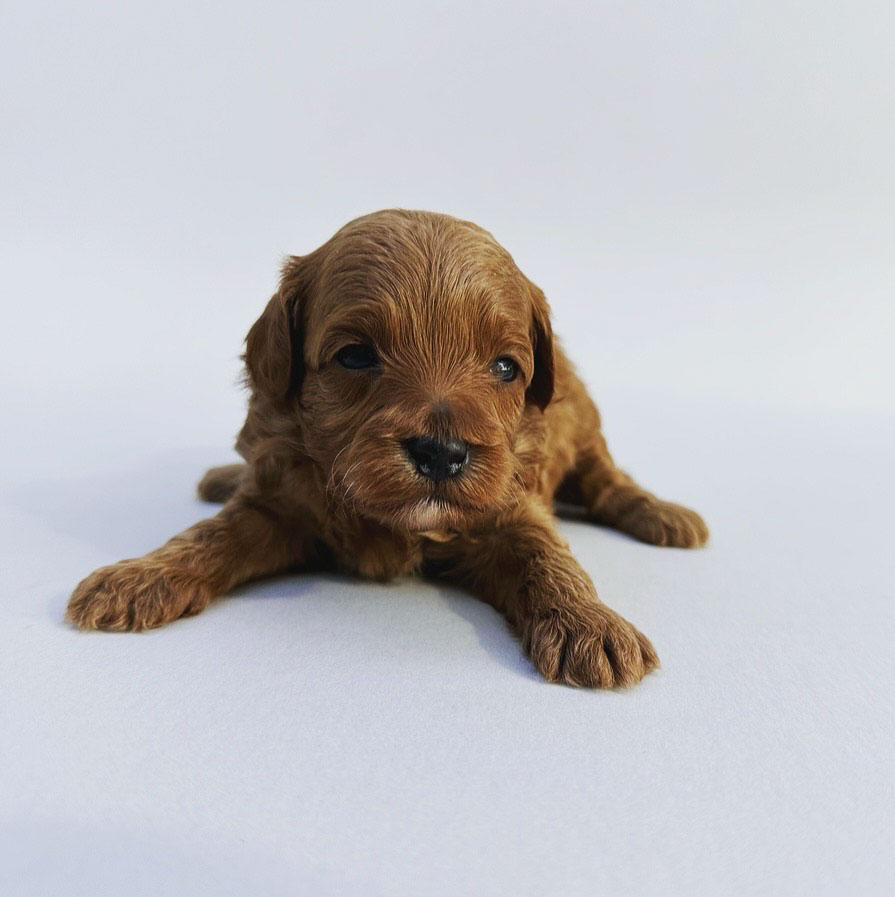 Birthdate: 09-13-2023
Ready: 11-08-2023
Color: Red
Coat: Wavy
Price: $2400
Gender: Male, Red collar
Status: Reserved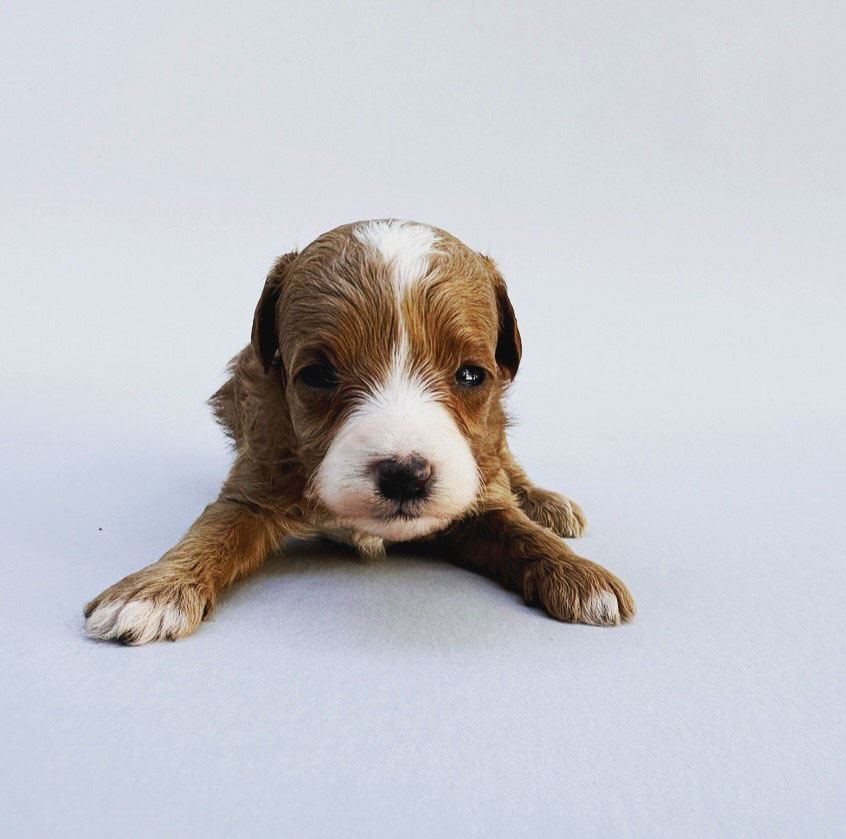 Birthdate: 09-13-2023
Ready: 11-08-2023
Color: Red/White
Coat: Wavy
Price: $2400
Gender: Male, Blue collar
Status: Reserved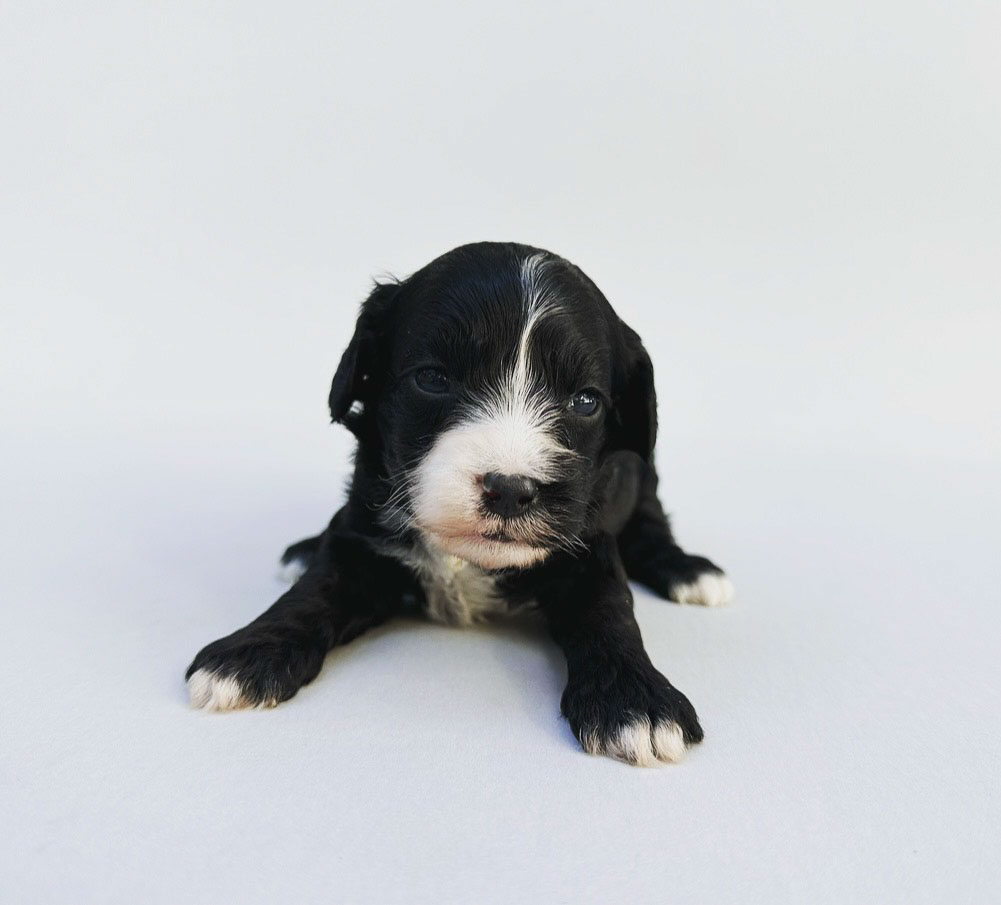 Birthdate: 09-13-2023
Ready: 11-08-2023
Color: Black / White
Coat: Wavy
Price: $2500
Gender: Female, Pink collar
Status: Reserved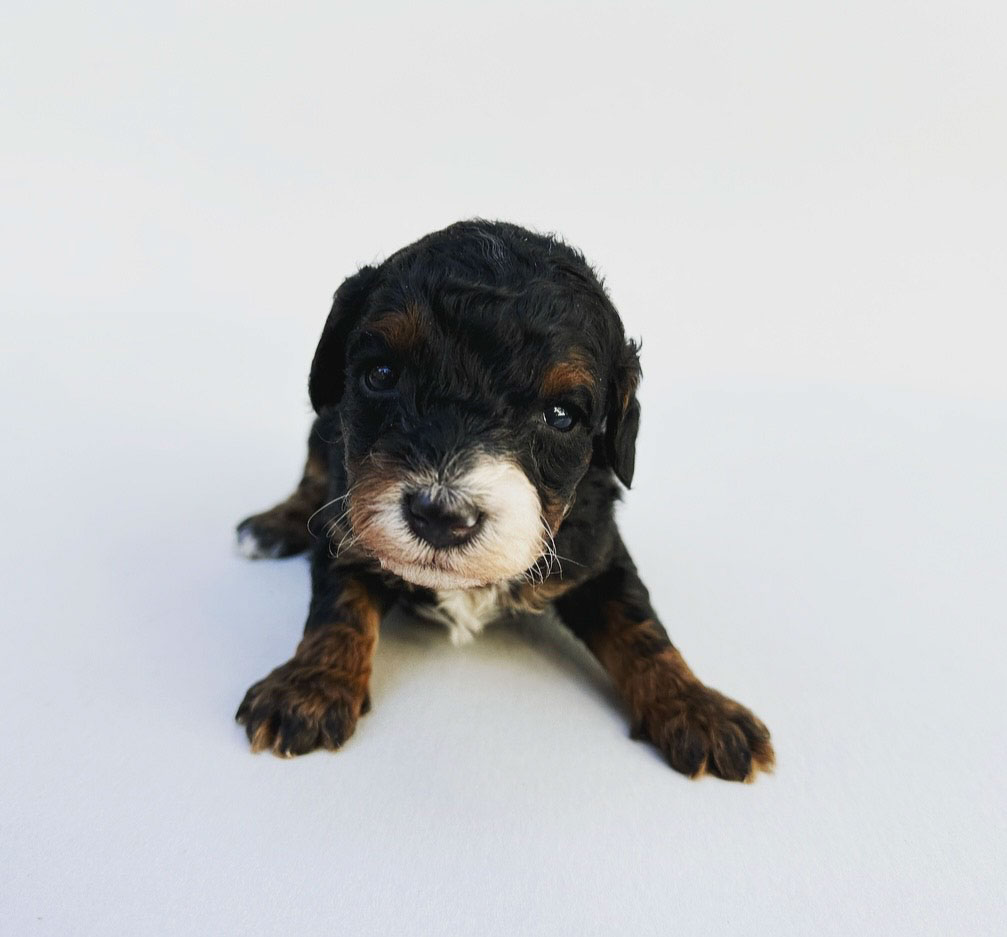 Birthdate: 09-13-2023
Ready: 11-08-2023
Color: Phantom Abstract
Coat: Curly
Price: $2400
Gender: Male, Green collar
Status: Reserved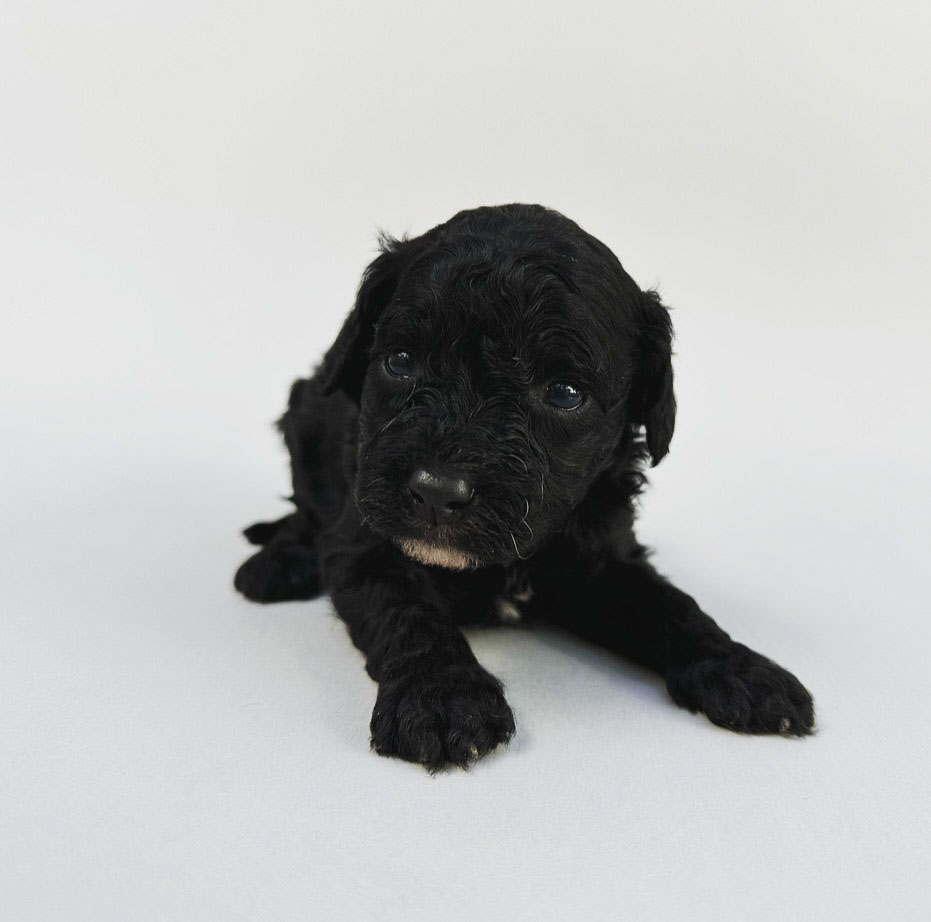 Birthdate: 09-13-2023
Ready: 11-08-2023
Color: Black
Coat: Curly
Price: $2400
Gender: Male, Yellow collar
Status: Reserved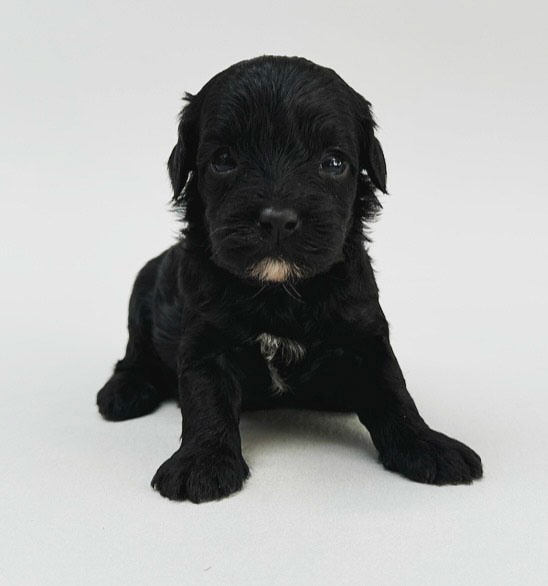 Birthdate: 09-13-2023
Ready: 11-08-2023
Color: Black
Coat: Wavy
Price: $2500
Gender: Female, Purple collar
Status: Reserved