AVAILABLE CAVADOODLE PUPPIES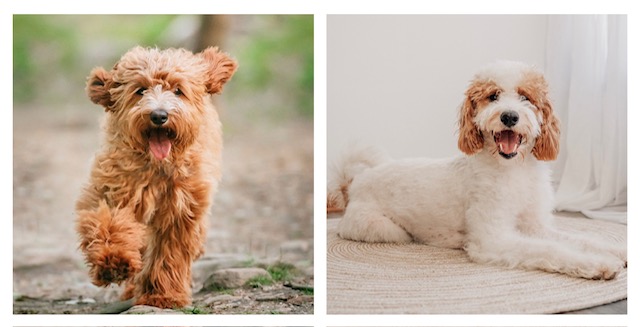 HAZEL + LENNY
Proud Parents
Hazel and Lenny CavaDoodle welcomed their new family of 4 adorable babies on 24 June 2023. Go-home date 19 August 2023.
Estimating 25-40lbs. Adult weight may vary. Curly to wavy, allergy friendly fleece coats.
If you would love to adopt a special Maple Hill Doodles CavaDoodle puppy, feel free to fill out an application for one of these adorable babies.. Remember, we no longer use a waiting list — all approved families have equal opportunity to reserve a puppy once we open the reservation list.
Also — while we do accept applications any time, we do not schedule phone interviews until we have a confirmed litter due.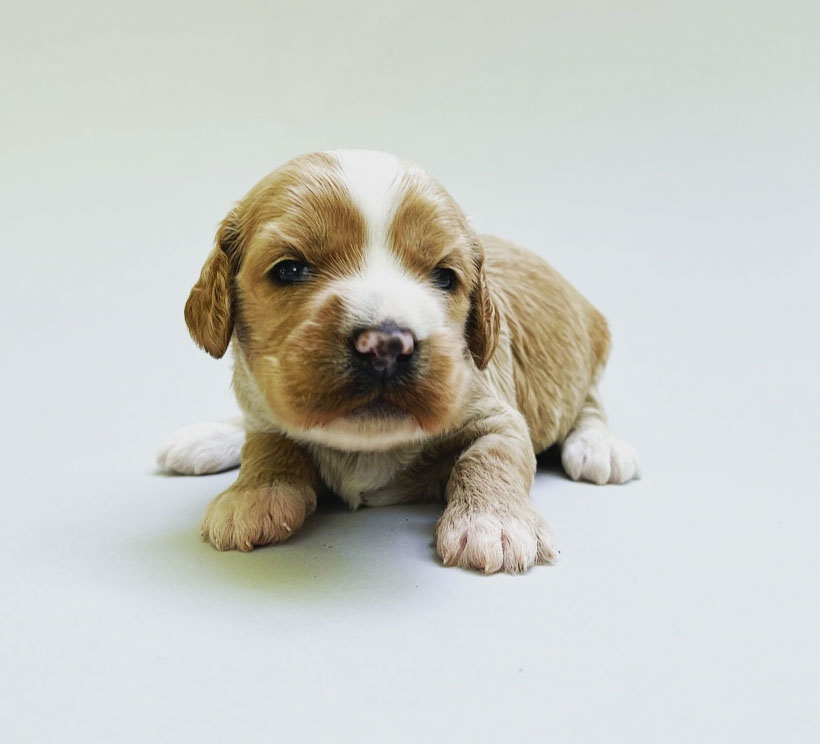 Birthdate: 06-24-2023
Ready: 08-19-2023
Color: Lt Red / White
Coat: Wavy
Price: $2000
Gender: Male, Blue Collar
Status: Reserved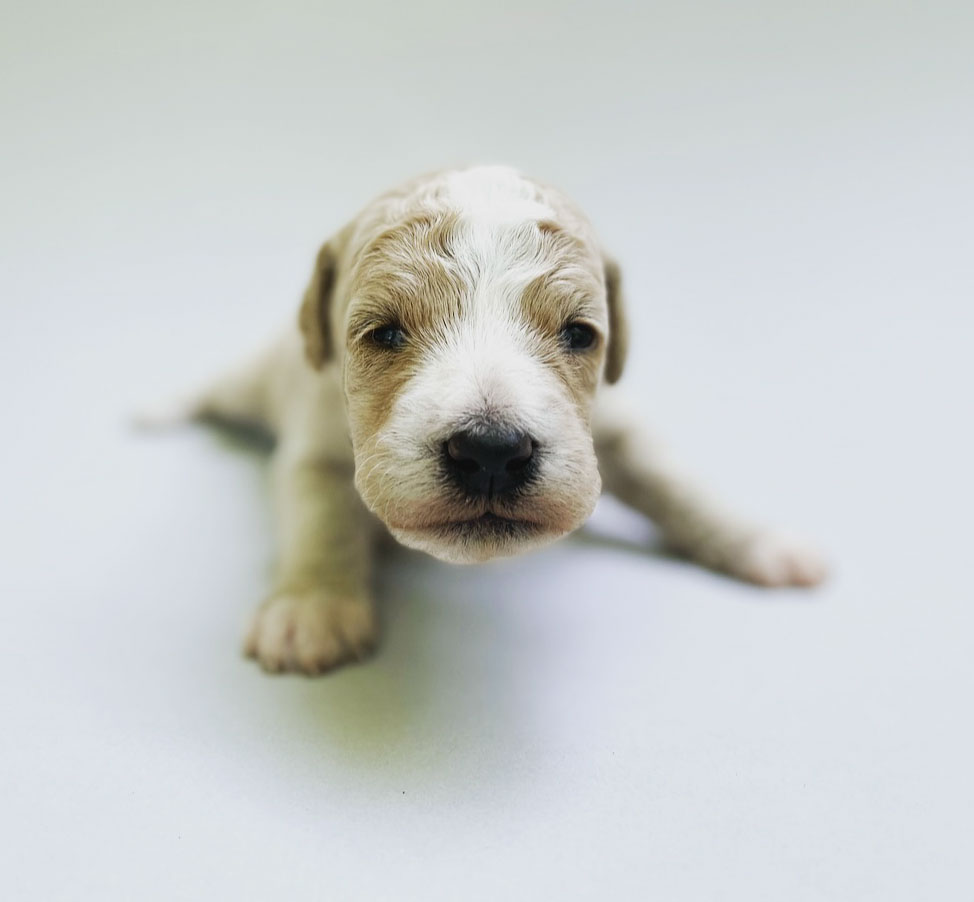 Birthdate: 06-24-2023
Ready: 08-19-2023
Color: Apricot / White
Coat: Curly
Price: $2000
Gender: Male, Green collar
Status: Reserved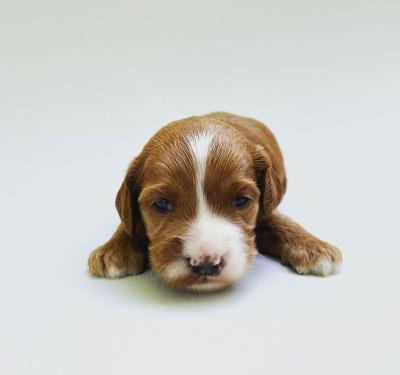 Birthdate: 06-24-2023
Ready: 08-19-2023
Color: Red / White
Coat: Wavy
Price: $2100
Gender: Female, Pink collar
Status: Reserved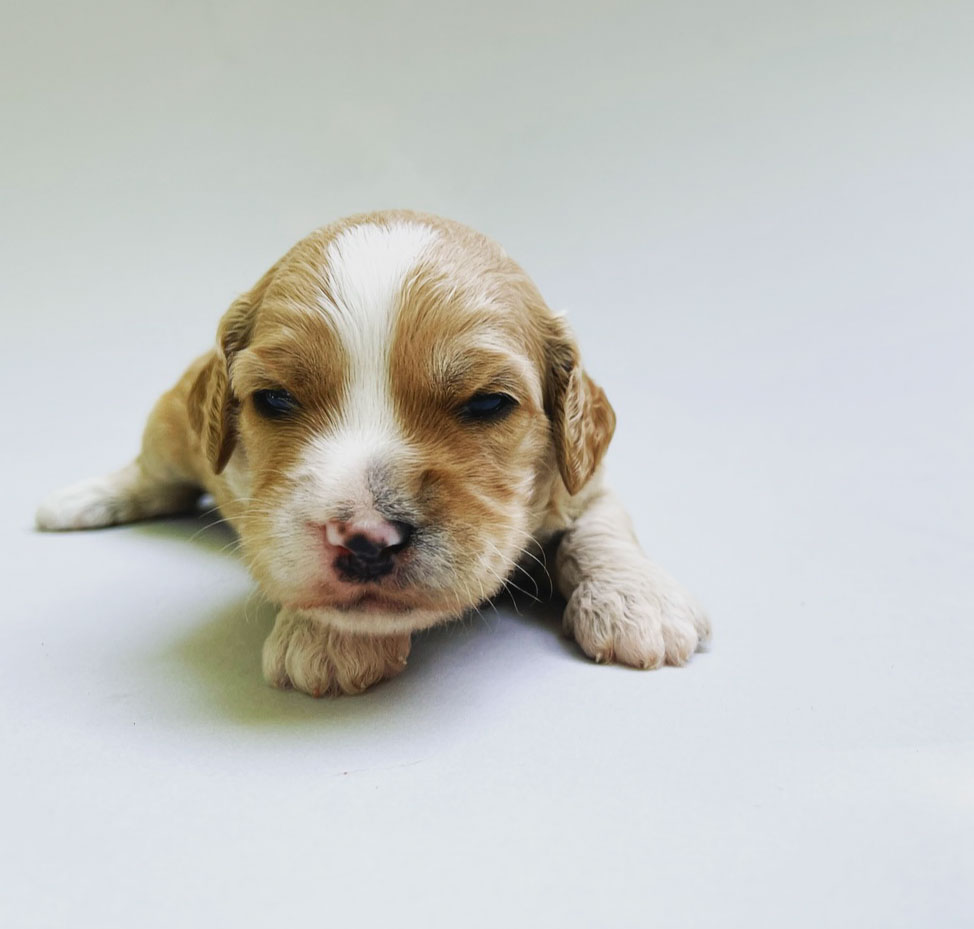 Birthdate: 06-24-2023
Ready: 08-19-2023
Color: Lt Red / White
Coat: Wavy
Price: $2000
Gender: Male, Red collar
Status: Reserved