AVAILABLE CAVADOODLE PUPPIES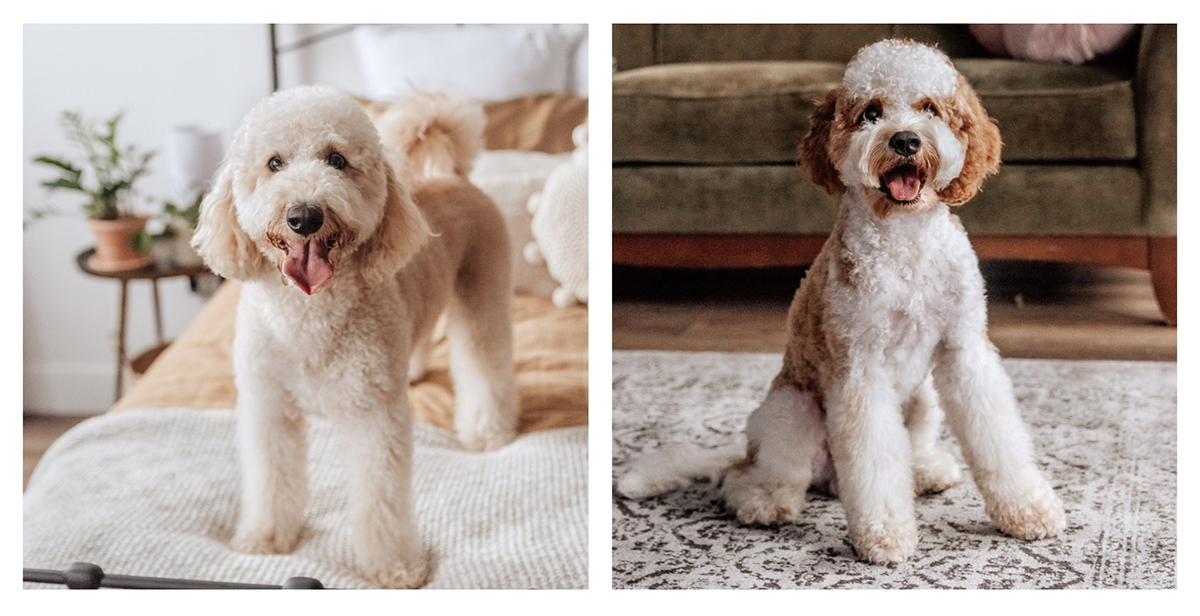 BETTY + ALFIE
Proud Parents
25-35lbs. Variety of colors from Red to White/Apricot Parti. Wavy to curly, low shedding, and allergy friendly fleece coats.
Born 18 April 2023.
Go home 13 June 2023.
If you would love to adopt a CavaDoodle puppy, feel free to fill out an application for one of these adorable babies.. Remember, we no longer use a waiting list — all approved families have equal opportunity to reserve a puppy once we open the reservation list.
Also — while we do accept applications any time, we do not schedule phone interviews until we have a confirmed litter due.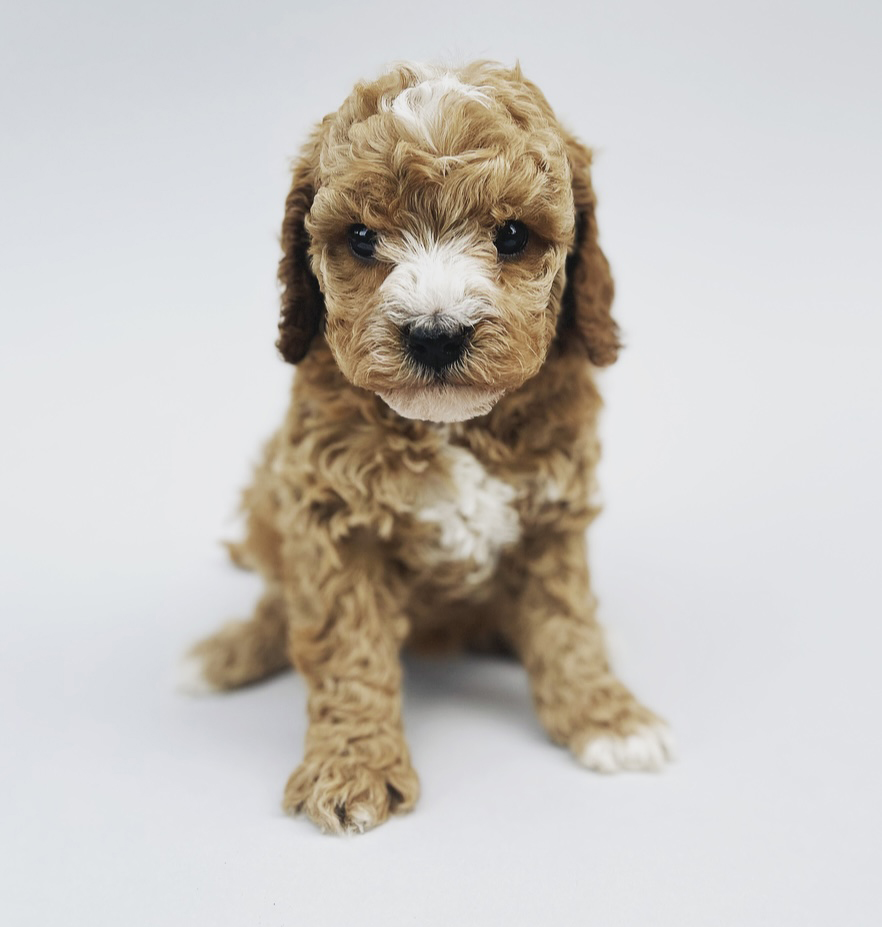 Birthdate: 04-18-2023
Ready: 06-13-2023
Color: Red/White
Coat: Curly/Wavy
Price: $2100
Gender: Female
Collar Color: Yellow
Status: Reserved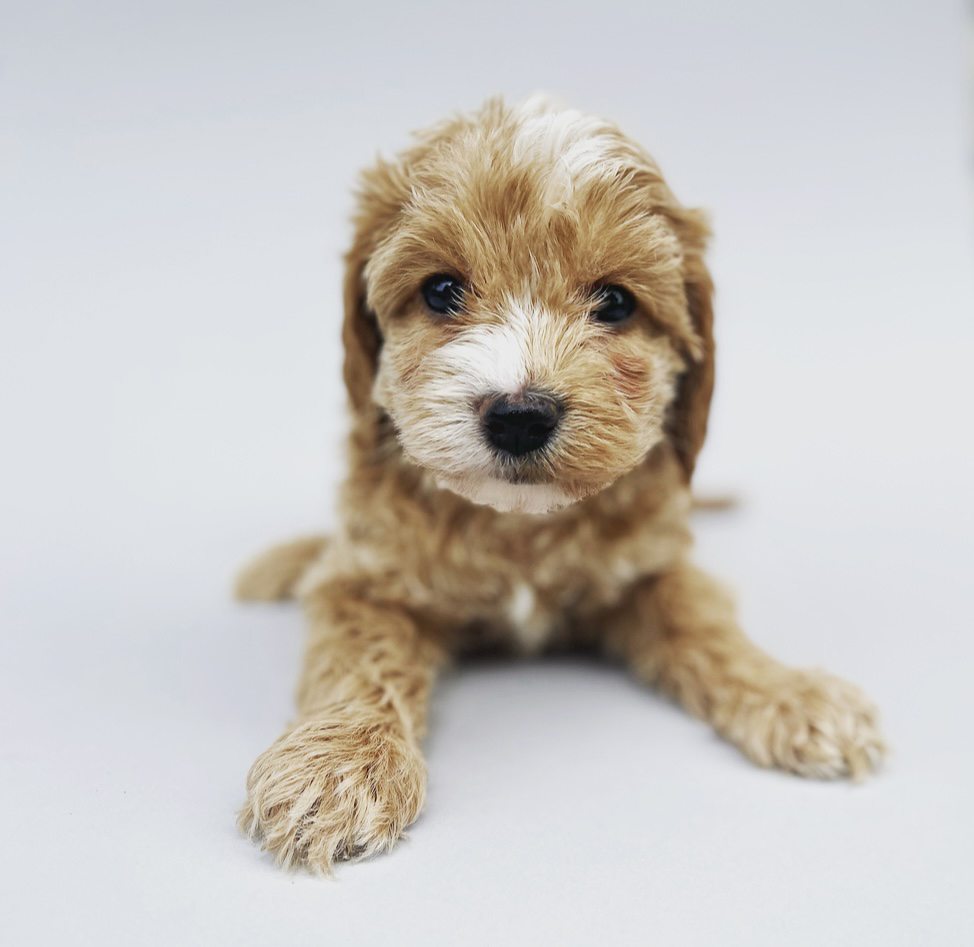 Birthdate:         04-18-2023
Ready:               06-13-2023
Color:                Lt. Red/White
Coat:                 Wavy
Price:                $2100
Gender:            Female
Collar:              Lt Blue
Status:             Reserved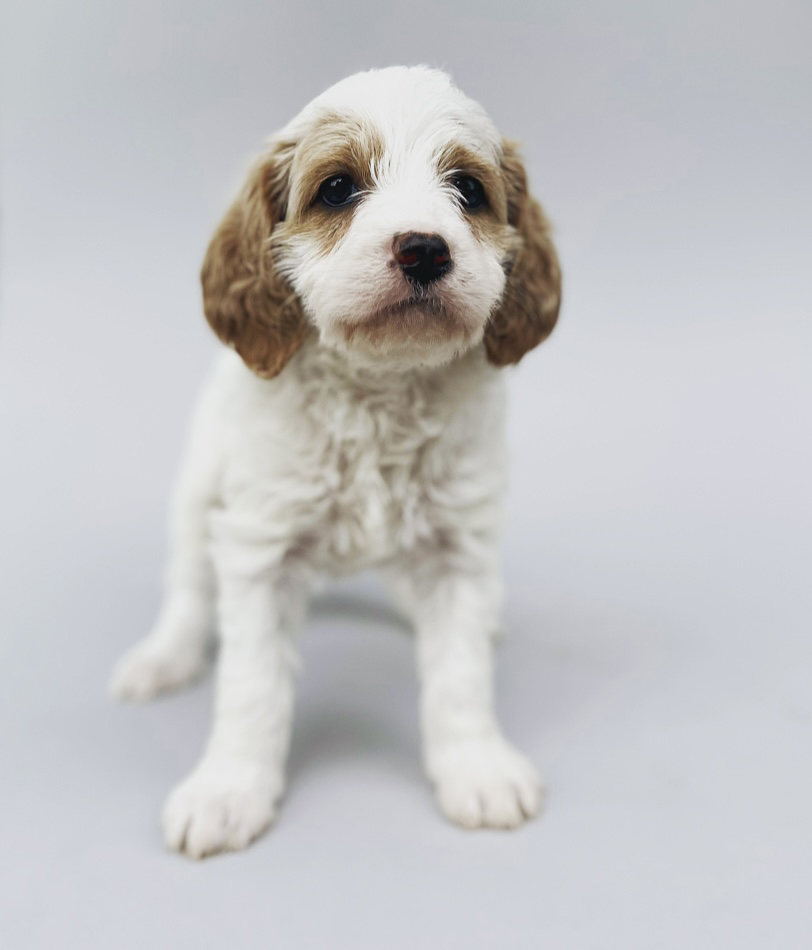 Birthdate: 04-18-2023
Ready: 06-13-2023
Color: Lt. Red/White
Coat: Wavy
Price: $2100
Gender: Female
Collar: Purple
Status: Reserved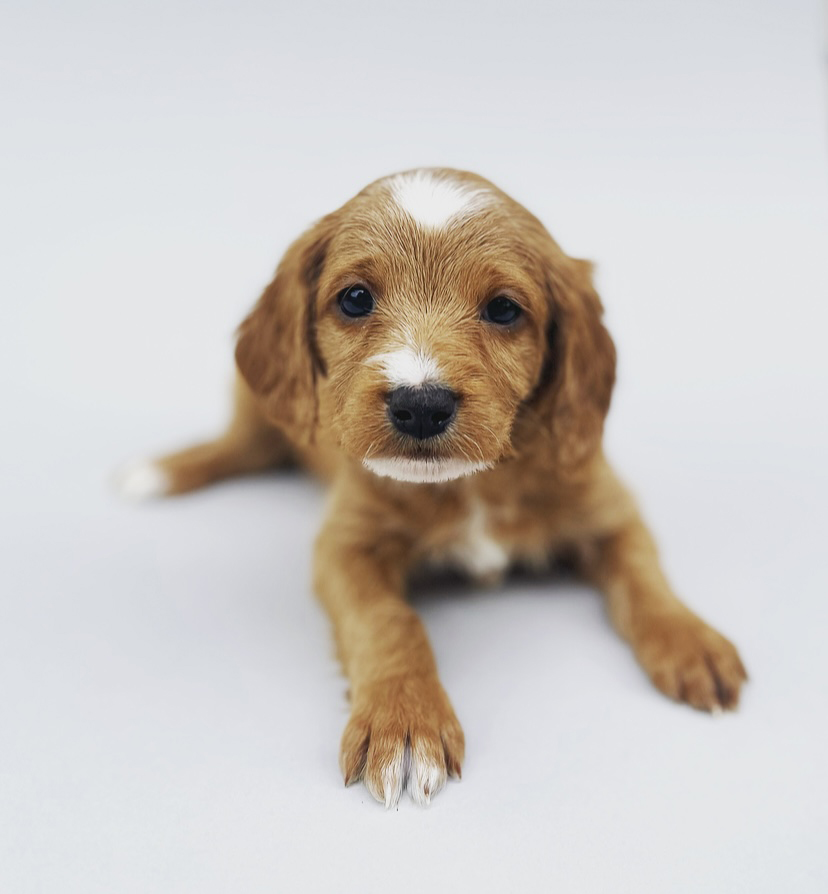 Birthdate: 04-18-2023
Ready: 06-13-2023
Color: Red/White
Coat: Wavy
Price: $2000
Gender: Male
Collar: Red
Status: Reserved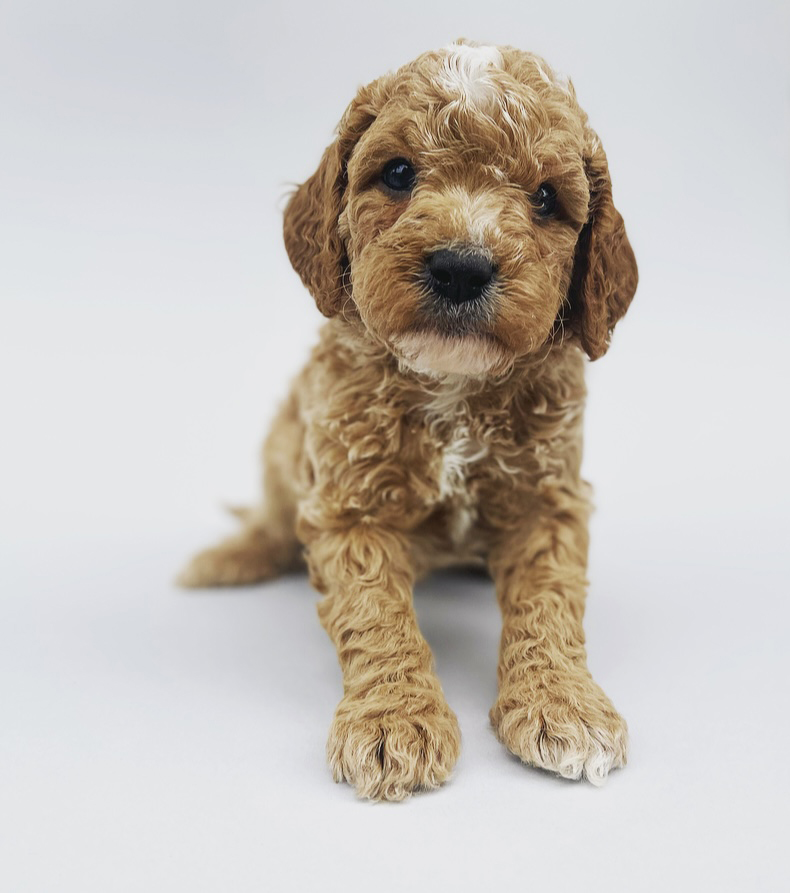 Birthdate:           04-18-2023
Ready:                 06-13-2023
Color:                   Lt. Red/White
Coat:                     Curly/Wavy
Price:                    $2000
Gender:                Male
Collar:                  Green
Status:                  Available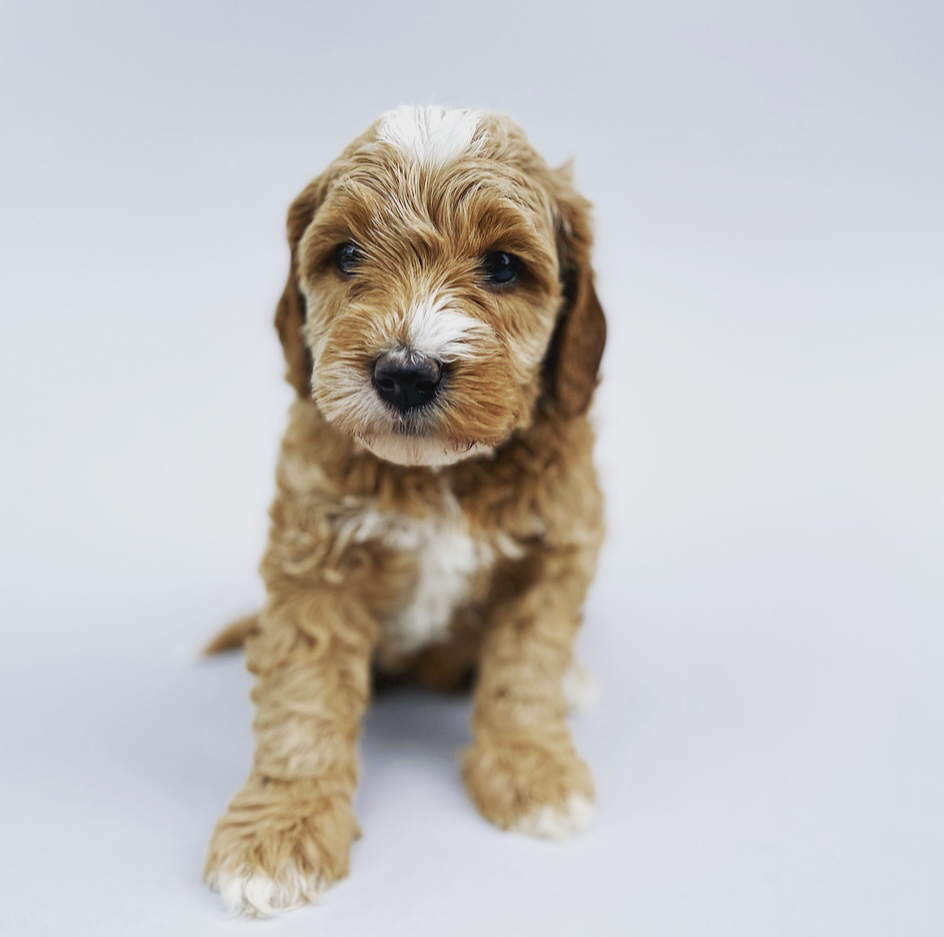 Birthdate:           04-18-2023
Ready:                 06-13-2023
Color:                    Red/White
Coat:                     Wavy
Price:                    $2000
Gender:                Male
Collar:                  Blue
Status:                 Reserved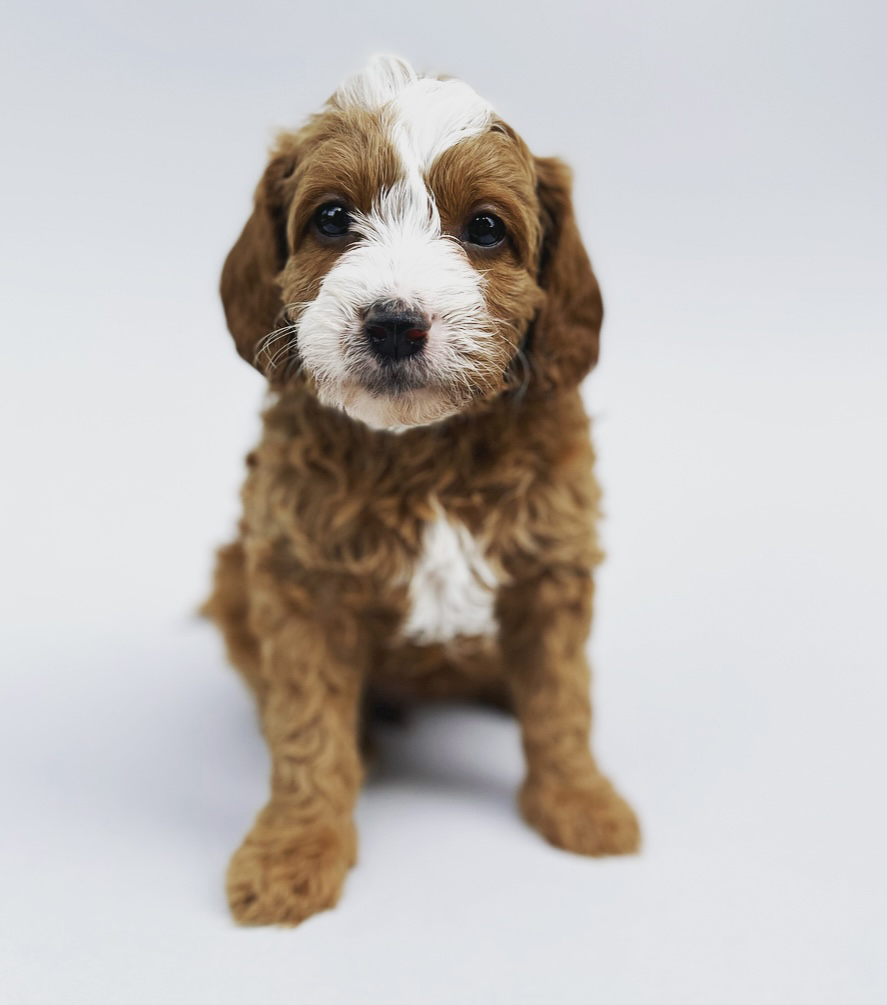 Birthdate: 04-18-2023
Ready: 06-13-2023
Color: Red/White
Coat: Wavy
Price: $2100
Gender: Female
Collar: Pink
Status: Reserved