AVAILABLE CAVADOODLE PUPPIES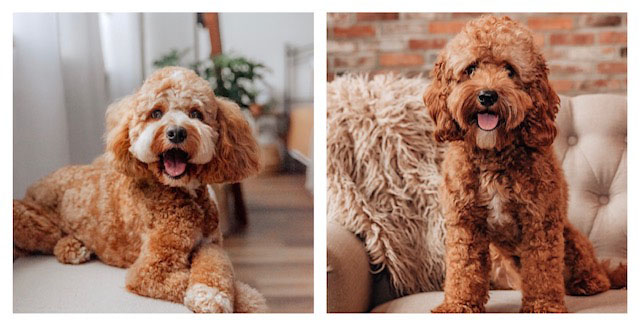 PEARL + HARRY
Proud Parents
Beautiful Pearl and handsome Harry CavaDoodle welcomed the birth of their new family on 6 November 2022. We estimate a go home date of 1 January 2023. Happy New Year!
20-25lbs estimated weight, with wavy fleece (low shedding) coats in striking shades of RED with some WHITE.
If you would love to adopt a CavaDoodle puppy, feel free to fill out an application for one of these adorable babies.. Remember, we no longer use a waiting list — all approved families have equal opportunity to reserve a puppy once we open the reservation list.
Also — while we do accept applications any time, we do not schedule phone interviews until we have a confirmed litter due.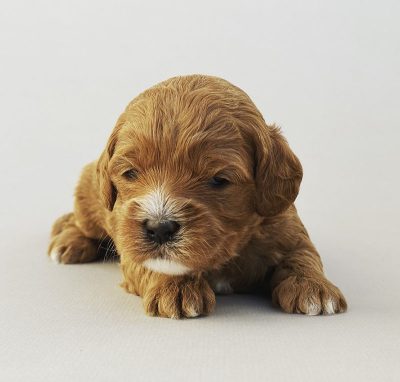 Pink Collar GIRL
Color: RED/WHITE wavy
$2100
Born: 6 November 2022
Go Home: 1 January 2023
RESERVED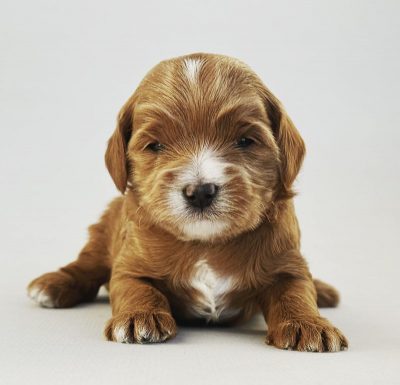 Red Collar BOY
Color: RED wavy
$2000
Born: 6 November 2022
Go Home: 1 January 2023
RESERVED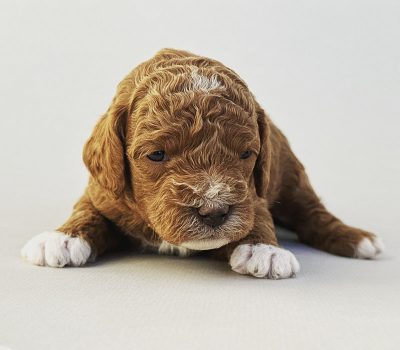 Yellow Collar BOY
Color: RED/WHITE wavy/curly
$2000
Born: 6 November 2022
Go Home: 1 January 2023
RESERVED