Meet The Goldendoodle Breed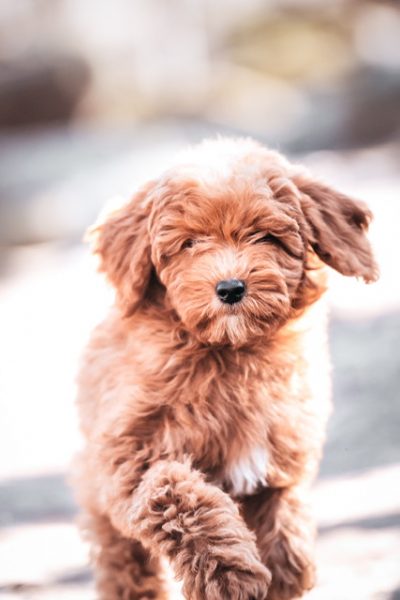 In our opinion, the Goldendoodle Breed is the perfect dog for families, especially with young children. Patient, good natured, he's ready for a game of Tag, or Fetch, especially if it involves water. The Goldendoodle is very sociable. He loves being with his family (and sometimes insists on it). He's smart and catches on quickly to what you want. Taking all of these qualities together, you can see why the breed is used extensively for service dogs.
What Is a Mini Goldendoodle?
To put it simply, a Goldendoodle is the result of combining a Golden Retriever and a Poodle. How big he will get depends on the sizes of the parents. We raise Mini Goldendoodles, because we think not everyone will be a good fit for a big dog. And you must admit that purebred Goldens are big. And… they shed, quite a lot. Adding a Poodle into the gene pool results in curly coated puppies who are resistant to shedding. This is good news for people with allergies!
When the Poodle is a Miniature, the puppies will be smaller than their Retriever parent. Our Goldendoodle puppies range from 25 to 35lb by adulthood. They're big enough for outdoor adventure, but still small enough to take along on road trips. And when they sleep with you, they probably won't take up the whole bed. Oh yes, we know!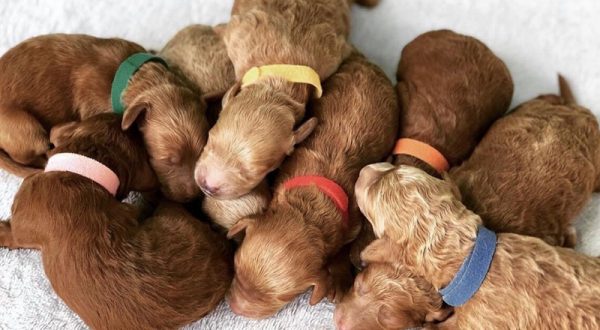 Mini Goldendoodle Puppies Raised by Selective Dog Breeders
The Golden Retriever is #3 in popularity, according to the American Kennel Club. That almost guarantees that Goldendoodle puppies are easy to find. But how can you be sure that you're getting a healthy puppy with a stable temperament?
Relax. Our whole mission here is meant to ensure that our puppies are raised in a loving home and safe environment. All of our Mini Goldendoodles live in our home. They are used to being around an active family and will want to be included with you.
When our puppies are 3 days old, we begin their training with Early Neurological Stimulation (ENS). That's the specific term for the process of gently introducing them to different situations and noises that they'll encounter later in their daily lives. Your puppy will be sweet tempered and able to handle whatever comes his way.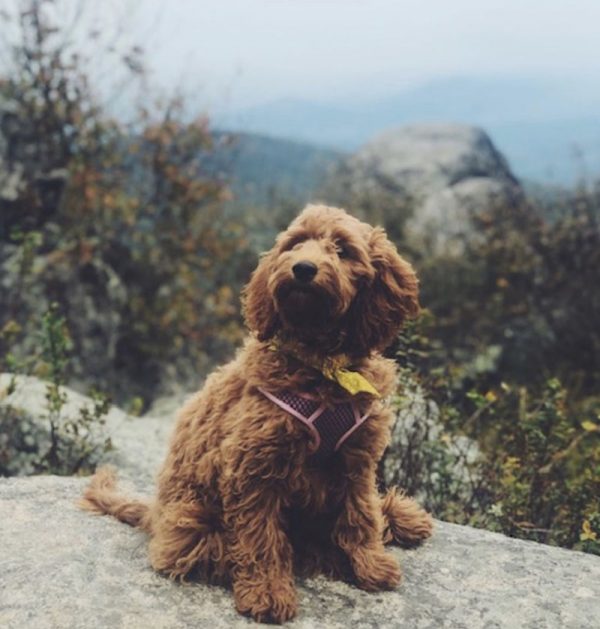 What Are Natural Rearing Breeders?
Find us listed in the Natural Rearing Breeders Directory as reputable Goldendoodle breeders. Our commitment to natural raising of our puppies includes a real food diet and a holistic health care approach. Our dogs are loved members of our family. We are as protective of their health and environment as we are of our own.
Our puppies are all vet checked to ensure their good health, and it's obvious when you watch them at play. They are active and fun loving, with bright eyes and shiny coats.
Contact us if you're looking for Mini Goldendoodles in Ohio. We can help you learn more about this breed, puppy choices and our breeding philosophy. Our puppies are placed only with families who are serious about providing a forever home for their new companion. Share in our commitment, then you could be ready to add the love of a Mini Goldendoodle puppy to your life.
FAQs on Mini Goldendoodles for Adoption
If you have never raised a Mini Goldendoodle puppy, are you ever in for a lot of fun! Still, keep some things in mind before you fill out our Puppy Application form. Here are answers to some of the most frequently asked questions.
Are Mini Goldendoodles hypoallergenic?
Yes, but… the term, hypoallergenic, means that they are far less likely to affect allergies. It does not mean that they are allergy free. All dogs have dander (skin flakes) and shed at least a bit. Mini Goldendoodles shed their coat very little.
How big do Mini Goldendoodles get?
Our puppies will grow to weigh between 25 and 35lb.
What are the sizes of Goldendoodles?
This breed's versatility is not limited to his temperament. No, indeed! Actually, according to the Goldendoodle Association, there are 4 sizes.
PETITE: Up to 25lb, under 14in tall at the withers.
MINI:  25lb to 35lb, 14in to 17in at withers.
MEDIUM: 36lb to 50lb, 17in to 21in at withers.
STANDARD: 51lb or more, over 21in at withers.
Final size is measured at adulthood at the withers (where the neck meets the back, at shoulder blades). Remember that the breeder is making an educated guess as to the mature size.
What is a Mini Goldendoodle's temperament?
You couldn't ask for a more laid-back family friend! One thing to think about, though – you may not want him to be a guard dog.
What's the lifespan of a Mini Goldendoodle?
Your loyal little friend will be with you for 10 to 15 years.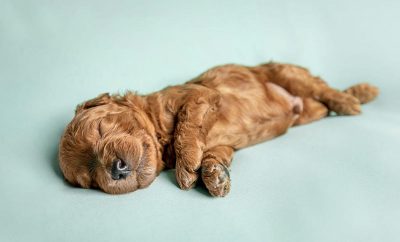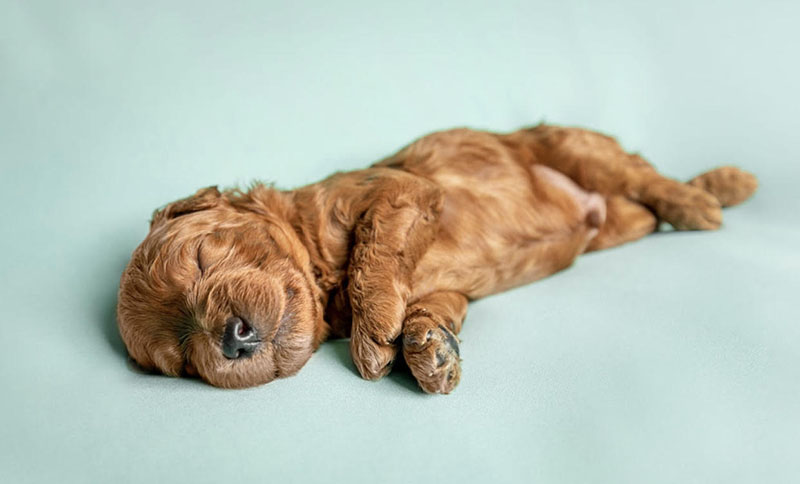 "Maple hill doodles is a great home based breeder of the best doodles you will find in northeast Ohio! I have a golden doodle and a mini golden doodle from them and I wouldn't trade them for anything! Their home raised underfoot puppies come very well socialized and are happy to meet dogs, cats , horses and children! The raw fed diet they are on gives them the best start they could have. I would recommend them to anyone looking for all types of doodles."

Have you heard about our Guardian Program?
The Guardian Program is the term we use when a family has one of our amazing breeding dogs living in their home full time. The dog is placed with the guardian home at no cost for you. And she stays with you for the majority of her life, except for when she is being bred, or having and whelping puppies.
For more info, click on the adorable photo!
For information on our Goldendoodle puppies for sale, or any upcoming litters, please contact us using the form below. For other questions, check the FAQ section, listed below.