MINI GOLDENDOODLE PUPPIES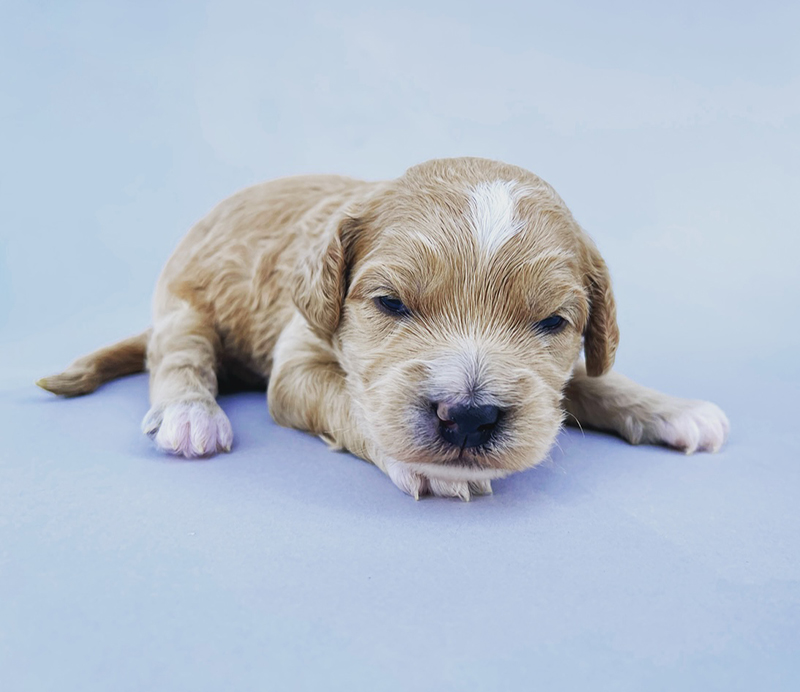 Birthdate: 05-18-2023
Ready: 06-14-2023
Color: Lt Red/White
Coat: Curly/Wavy
Price: $2000
Gender: Male
Status: AVAILABLE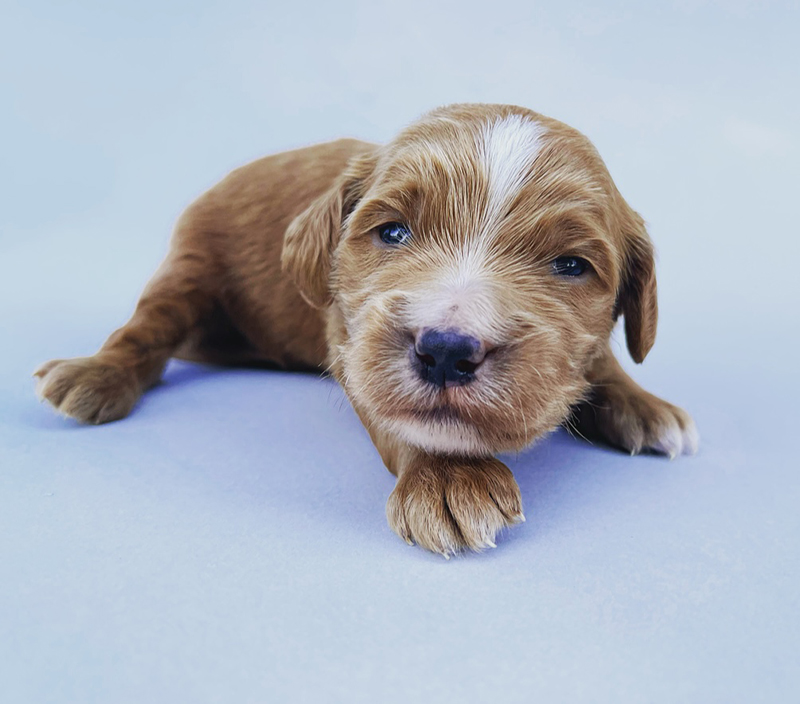 Birthdate: 05-18-2023
Ready: 06-14-2023
Color: Lt Red/White
Coat: Curly/Wavy
Price: $2000
Gender: Male
Status: AVAILABLE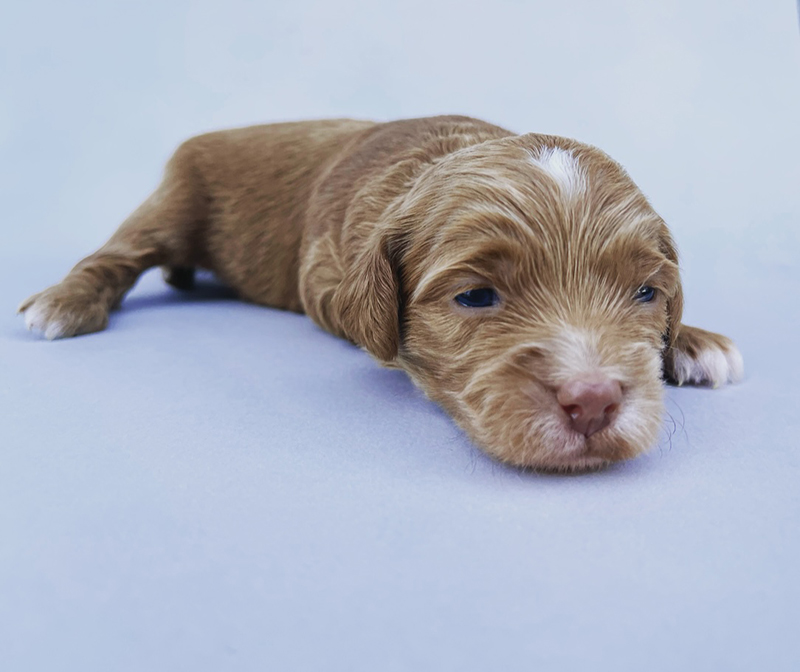 Birthdate: 05-18-2023
Ready: 06-14-2023
Color: Red
Coat: Wavy
Price: $2100
Gender: Female
Status: RESERVED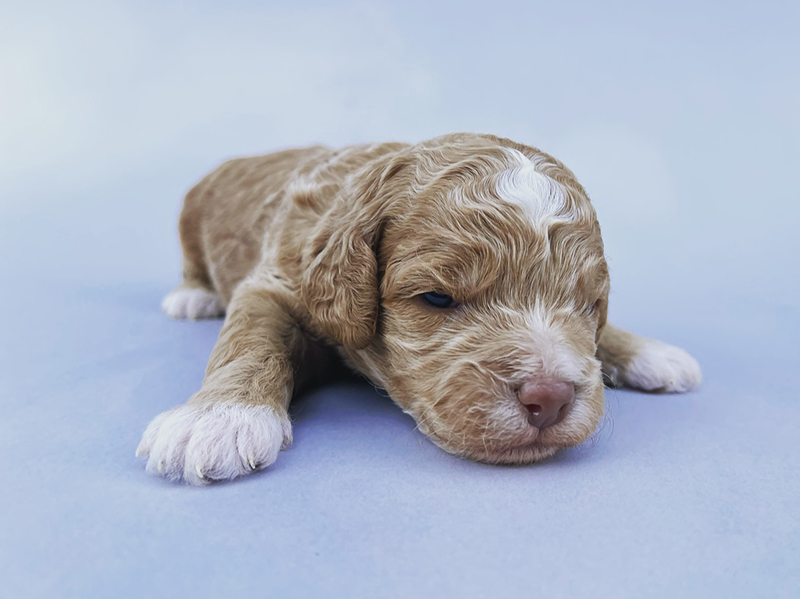 Birthdate: 05-18-2023
Ready: 06-14-2023
Color: Red
Coat: Curly
Price: $2100
Gender: Female
Status: AVAILABLE
We invite you to enjoy these photos of Annabelle and Tobi's previous litter (all boys!).
Remember, we don't use a waiting list, so if you already have an approved application, you're ahead of the game.
If you haven't yet applied, click on the photo of Annabelle + Tobi to go straight to the Puppy Application.
Learn more about the Mini Goldendoodle Breed — click on the collage!