ANNABELLE + TOBI
Proud Parents
Currently, we do not have any Goldendoodle puppies available. But soon… very soon!
Meanwhile, we invite you to enjoy these photos of Annabelle and Tobi's previous litter (all boys!).
Remember, we don't use a waiting list, so if you already have an approved application, you're ahead of the game.
If you haven't yet applied, click on the photo of Annabelle + Tobi to go straight to the Puppy Application.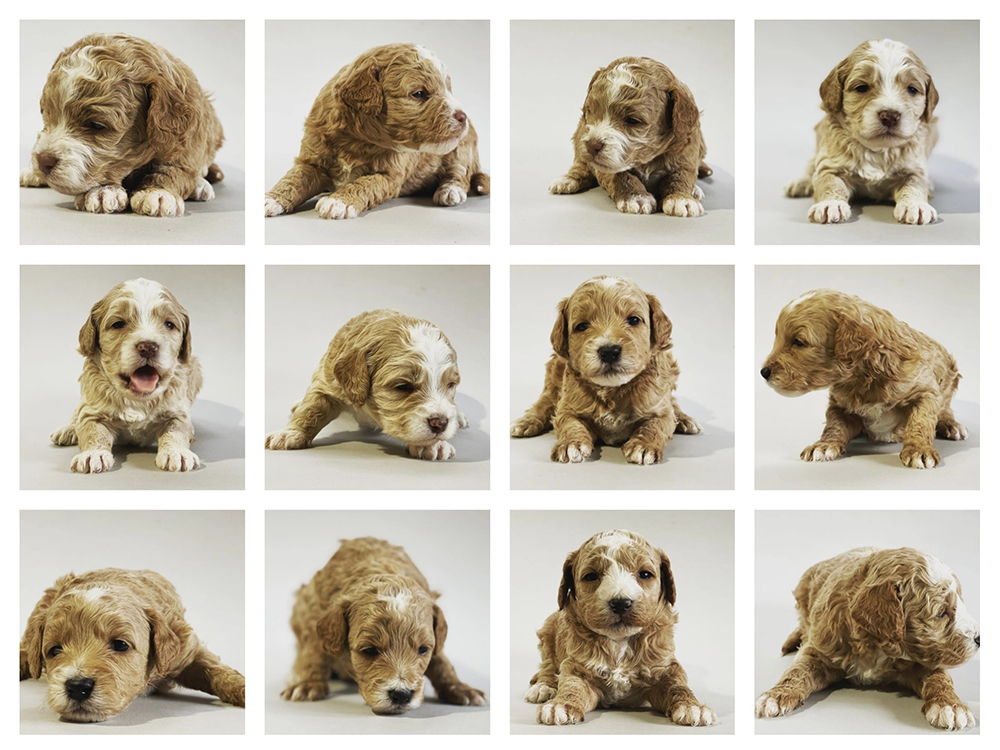 These are examples of the color ranges of our Mini Goldendoodle puppies for sale, from past litters. For our upcoming litters, we will update the page as soon as we have a successful breeding, with the estimated due date and all the details. Learn more about the Mini Goldendoodle Breed — click on the collage!
For information and availability on these Goldendoodle puppies or any upcoming litters, please contact us using the form below. For other questions, check the FAQ section, listed below.